Hello Bookish Friends
Blood and Brume Book Review

Blood and Brume
Available February 4, 2020.
Book Trailer ⬇️
Sixteen-year-old Ellie Porter is done with life.
When one of her mom's boyfriends tries to rape her, Ellie runs away, determined never to return. But Sam, Ellie's only friend, is not about to let her end up another runaway living on the streets.
He takes Ellie to an abandoned house, the perfect hideout, or so they think until a series of frightening experiences cause Ellie to regret ever stepping into the house in the first place.
She is consumed with fear when two young men in 19th-century costume appear at the house claiming to be its owners. Ellie's initial assumption of them being Steampunk enthusiasts quickly proves wrong when she learns that they are ghosts.
The encounter marks the beginning of unimaginable changes in Ellie's life. As the portal opens between the flesh and spirit world, Ellie awakens to the profound realization that unresolved life can transcend time and space. There will be no peace until it is rectified.

About Maki
Thank you for visiting my site. Here's a little bit about me!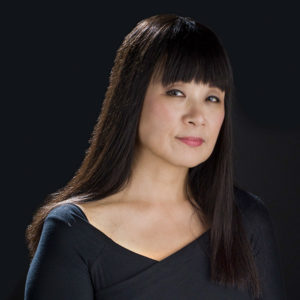 I grew up in the San Francisco Bay Area. In high school, I fell madly in love with Classic Literature: Austen, Brontë, Dickens, Dumas, James, Shelly, Tolstoy, and everything else! What I loved most about these books were the ways these authors used words to paint the story like beautiful artwork.
I wrote poems in my teenage years, and didn't seriously start writing again until my daughter was 4 years old. I would put her down for the night, and write until 2 or 3 in the morning. I love writing in the hush of the early morning hours.
I wrote novel length manuscripts and I started attending writers conferences and conventions to learn about the industry, meet wonderful authors, and make friends with fellow writers who I'm still friends with today.
Around this time, our company started to provide book trailer video services to authors, and we were working with several New York Times Bestselling authors and big East Coast publishers. It was a great learning experience.
So now, I'm finally published! This has been one of my life's dreams and I'm so grateful for the opportunity to share my stories with you!
Reach out to Maki on:
Follow her on Instagram: makimorris
Facebook: maki.morris