Welcome To My Stop On
Shame the Devil by Donna Scott!
@D_ScottWriter @hfvbt
#ShametheDevil #DonnaScott #HFVBTBlogTours



SHAME THE DEVIL
BY DONNA SCOTT
Publication Date: May 11, 2020
Paperback & eBook; 420 pages
Genre: Historical Fiction
England, 1643. The Civil War has created a great divide between those who support King Charles and those who would rather see his head on the block. Young Scot Colin Blackburne finds himself caught in the middle when he witnesses Parliamentarians murder his mother because of his father's allegiance to the king. As further punishment, the family is sent to Yorkshire as indentured servants.
Mistreated by his master and tormented by a Parliamentarian soldier, Colin vows to take up arms for the king and seek vengeance against the men who killed his mother. The only bright spot in his life is his unexpected, and forbidden, friendship with his master's daughter, Emma Hardcastle.
With her father constantly away on campaign and her mother plagued by madness, Emma is drawn to Colin and his brother, Roddy. She introduces them to her troubled neighbor Alston Egerton, who has a clandestine relationship with Stephen Kitts, the soldier out for Colin's blood.
As they all become entangled in a twisted web of love, jealousy, desire, and betrayal, the war rages on around them. Resentful at being forced into servitude and forbidden from being with the woman he loves, Colin puts his plan for vengeance into motion, though it will have disastrous consequences for all of them.
Secrets are revealed and relationships are torn apart. With the country teetering on the brink of ruin, Emma fights to survive, Alston is forced to confront his demons, and Colin must decide whether his burning desire to fight for justice is worth sacrificing a future with the woman he loves.
Praise for Shame the Devil
"Scott's writing is magnificent…The intricately woven secrets and lies against the backdrop of an unprecedented dethroning of the monarchy make Shame the Devil a page-turning experience. Historical fiction and romance fans should not miss out on this book. Highly recommended." -Chanticleer International Book Reviews
"The references to the situation happening in England during the time of the Civil War are interesting to read about…The struggle between the Parliamentarians and Royalists is fascinating to follow and thought-provoking…and you will follow some lovely characters throughout the book." -Reedsy Reviews
"Scott's…gentle manipulation of the material [is] appealing and easy to follow, even for those unfamiliar with the details of the English Civil War…I appreciate how Scott used the history to frame the dramatic events of her story…I enjoyed Colin, Roddy, and Emma well-enough, but I was genuinely attached to Alston…I was captivated by his arc and thought his story the most dynamically compelling. Stephen, repugnant though he is, also deserves a shout out as a fabulously layered antagonist." –Historical Fiction Reader
Review
This book was received from the Author, and Publisher, in exchange for an honest review. Opinions and thoughts expressed in this review are completely my own.
Shame The Devil By Donna Scott is a rich historical fiction, that
Set to the back drop of the turbulent times of the the three The civil wars of seventeenth-century England. This conflict lasted over a period of nine years and involved two other countries that were being ruled over by the Stuart dynasty.
A tale of love and sacrifice, of loyalty and loss.
The story leaps off the page when Parlimentarians English soldiers take Colin Blackburne along with his younger brother Roddy and his father Gavin Blackburne , Laird of Carronshore by surprise.
The roundheads kill young Colin and Roddy's Mother, and seize the rest of the family. The Blackburne's must leave behind their beloved Scotland and become indentured servants at the English Manor House Appleton Hall.
Serving their allotted time as stablehands at the Yorkshire estate, a friendship is allow to grow into something more between the young Colin and Emma Hardcastle the Viscount's daughter of Appleton hall.
This complex drama, will take you by the hand and keeps you hold you fast all the way through it's tear jerking memorable moments. I have to say, you might want to grab a tissue or two. A lovely vibrant novel with defying love and intriguing sub characters and that have their own stories. I found glued to these beautiful pages.
I really can't say enough good things about this novel. This a must Read.
The historical aspect of the book is done in such a way that are not cumbersome and add rich elements to storyline. The narration is impeccable, and engaging, without ever lagging. You interest will never wane, all in all you have a hard time putting this book down. The author sets up the ending in away that has me anxiously waiting to see if there is going to be more books following this one. I loved the characters and I felt invested in their struggles and heartaches.
I definitely recommend this remarkable book to everyone who enjoys a stellar writing.
A book that everything that I look for in historical fiction. Hoping to purchase a hard copy when or if they become available. A book that will find its beloved home on my my bookshelf.
Shame the Devil won First Place in the CIBA 2014 Chaucer Awards for Early Historical Fiction novels.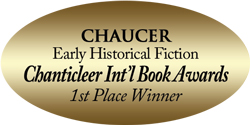 Donna Scott is an award-winning author of 17th and 18th century historical fiction. Before embarking on a writing career, she spent her time in the world of academia. She earned her BA in English from the University of Miami and her MS and EdD (ABD) from Florida International University. She has two sons and lives in sunny South Florida with her husband. Her first novel, Shame the Devil, received the first place Chaucer Award for historical fiction and a Best Book designation from Chanticleer International Book Reviews. Her newest novel, The London Monster, will be released in January 2021.
During the Blog Tour, we are giving away 3a paperback copies of Shame the Devil by Donna Scott! To enter, please use the Gleam form below.
The giveaway is open to US residents only and ends on September 22nd. You must be 18 or older to enter.
Embed Code: Shame the Devil
https://widget.gleamjs.io/e.js
Monday, September 14
Review at Passages to the Past
Tuesday, September 15
Interview at Novels Alive
Review at Rajiv's Reviews
Review at Gwendalyn's Books
Wednesday, September 16
Guest Post at Book Bustle
Thursday, September 17
Excerpt at Historical Fiction with Spirit
Friday, September 18
Guest Post at Coffee and Ink
Monday, September 21
Review at Books and Zebras
Excerpt at A Darn Good Read
Tuesday, September 22
Interview at Passages to the Past